Gift Voucher codes for all courses that were suspended towards the end of 2020 have now been sent by text. The gift voucher codes can be used against any of the following course.
The voucher codes can also be used in our online shop for pilates equipment,  online classes, on demand classes or to book an in studio drop in class.
The gift code can be applied during checkout as  – click on the link "Got a gift card from a loved one? Use it here:" at the top of the page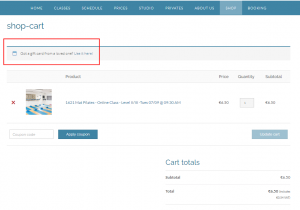 Enter the voucher code and click the Apply button: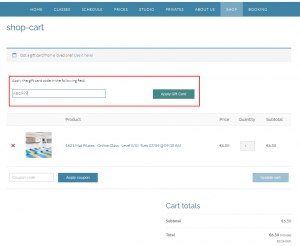 The value of the voucher will be deducted from your order total.  If the order value is for less than the voucher value, the remaining vocher balance can be used on your next order.