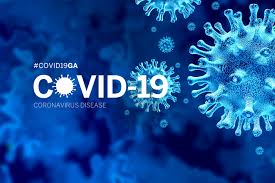 As of March 15th classes will not be held at the Pilates Studio in accordance with HSE guidelines relating to COVID-19. We are offering a range of online classes, including Mat, Barre and Prenatal Pilates, Monday to Saturday, mornings and evenings. Please see our timetable for the full schedule.
The classes can be booked through our online shop where you will also find Pilates equipment for use at home (although this is not required to participate in the online classes).
All courses are currently suspended and will resume as soon as the studio can safely re-open.
Lindsay, Deirdre, Kim & Maria
Welcome to the Pilates Studio
East Corks highly renowned, fully equipped, boutique Pilates studio. STOTT certified instructor owned studio, offering daily classes in all areas of the Pilates disciplines; mat, reformer, tower, barre, prenatal & Over 55's. Specialist training in scoliosis management, osteoporosis management, breast cancer rehabilitation & back care.
Helena Creedon
Lindsay is a wonderful, extremely professional pilates instructor. I have been going to her since my physio recommended pilates after giving birth. Her expertise and extensive knowledge led by her genuine interest in pilates and people make her classes additive! Her wide range of classes suit every stage of life. I really enjoy my weekly course classes and the fact I can do an extra drop in class when it suits me. My mother attends the over 55 class and adores her weekly fix of pilates with Lindsay.   Lindsay is a lovely approachable person and a fantastic teacher.

Read more Testimonials here
Subscribe to our mailing list
Whoops, you're not connected to Mailchimp. You need to enter a valid Mailchimp API key.