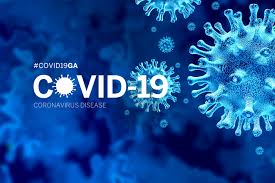 Our In Studio drop in Mat classes will resume from Tuesday September 21st 2021 with classes every Tuesday, Thursday and Saturday morning. Evening Mat and Barre courses commence on Monday September 20th 2021.  Drop In class places will be limited until October 22nd 2021, and places  can be reserved by booking in advance here for drop in mat classes and here for our Mat and Barre courses.
Semi private Reformer sessions run at various times seven days per week, check our schedule for available times, or click here to book.
On Demand online classes will still be available and can be booked through our online shop where you will also find Pilates equipment for use at home or in studio if  your prefer to bring your own small equipment (although this is not required to participate in the on demand classes as domestic items can be used as substitutes).
Welcome to the Pilates Studio
East Corks highly renowned, fully equipped, boutique Pilates studio. STOTT certified instructor owned studio, offering daily classes in all areas of the Pilates disciplines; mat, reformer, tower, barre, prenatal & Over 55's. Specialist training in scoliosis management, osteoporosis management, breast cancer rehabilitation & back care.
Helena Creedon
Lindsay is a wonderful, extremely professional pilates instructor. I have been going to her since my physio recommended pilates after giving birth. Her expertise and extensive knowledge led by her genuine interest in pilates and people make her classes additive! Her wide range of classes suit every stage of life. I really enjoy my weekly course classes and the fact I can do an extra drop in class when it suits me. My mother attends the over 55 class and adores her weekly fix of pilates with Lindsay.   Lindsay is a lovely approachable person and a fantastic teacher.

Read more Testimonials here
Subscribe to our mailing list