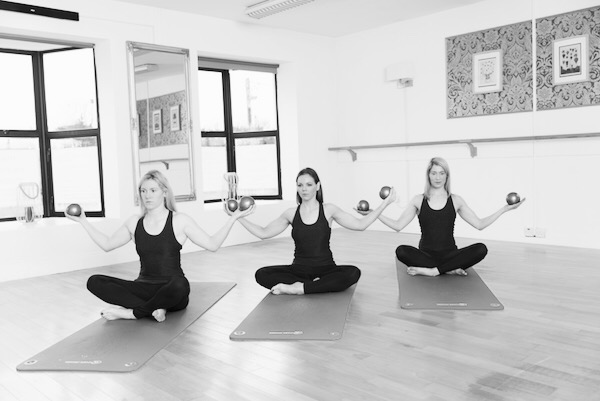 The Pilates Studio Midleton opened in 2014.
We are East Corks first & largest Pilates studio. Our studio is fully equipped for both mat classes & reformer classes. We offer over 25 classes a week as well as several private & semi private sessions. Our studio owner, Lindsay, is also our head instructor teaching reformer mat and barre classes, while Katie teaches Prenatal, Mum & Baby, Beginners mat and reformer.
Our studio is conveniently located just off the Main street of the bustling town of Midleton with free, unlimited on street parking
We also hold weekly classes at The Grainstore, Ballymaloe.
Lindsay Bertram
Our Studio owner, Lindsay Bertram always had a keen interest in fitness. Lindsay worked in the interior design industry up until 2012 but qualified in Personal training with NTC in 2010. Lindsay started teaching one evening class a week as a hobby & trained a few clients privately. After one client broke a vertebra in her spine in a boating accident, Lindsay looked into rehabilitation exercise & came across Pilates. She did a short taster course with Profi Fitness & immediately found Pilates to be hugely beneficial not only in rehabilitation from injury but also in improving posture, gaining strength, increasing mobility & weight loss. Lindsay went on to study further with STOTT Pilates, the world's highest renowned training centre for Pilates. After months of study & instructor training sessions Lindsay passed her exams, both practical & theory, making her one of the few 'STOTT Certified' instructors teaching in Cork.
After having taught in several locations around East Cork, Lindsay opened 'The Pilates Studio, Midleton' in 2014.
Lindsay's studies are ongoing and include various aspects of Pilates. Some courses already completed include; Pilates for Osteoporosis, Scoliosis Management, Breast cancer rehab, prenatal Pilates, postnatal Pilates & myofascial movement (Zenga).
Lindsay bought her first two STOTT SPX reformers in 2015 after she qualified in reformer 1 with Balanced body. She now has 5 machines & is qualified to the highest level of certification with Balanced body & teaches across the board from beginners to advanced level.
Lindsay most recently qualified in Cadillac & trapeze Pilates with Balanced body, as well as 'Core athletic conditioning' with STOTT Pilates.
Lindsay attends the annual symposium hosted by STOTT Pilates in London. Lindsay receives the best quality training over a 3 day period, by attending the workshops given by the highest qualified & most experienced teacher trainers in the industry, some workshops delivered by Moira Merrithew herself (founder of STOTT Pilates).
Since Lindsay is a certified instructor with STOTT she is required to gain 0.6 CEC's every year to keep her status, her studies are therefore ongoing.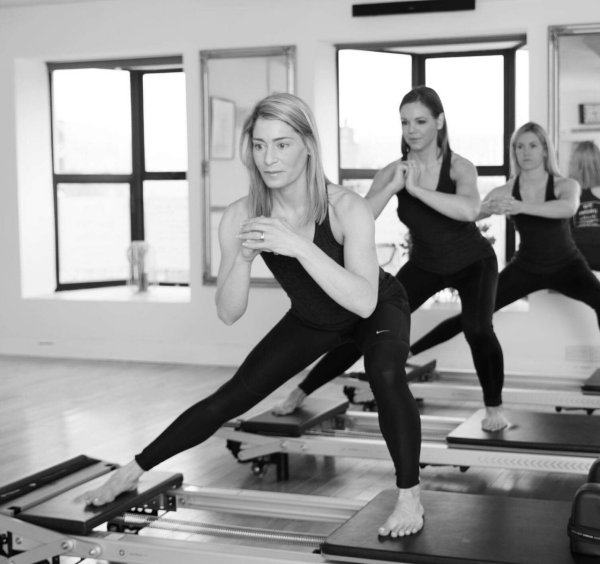 Katie Quinn
Having spent a few years teaching yoga classes to older adults, I sought an exercise method which would help people to reconnect with their bodies, improve movement and reduce pain. I studied Mat Pilates under the APPI in London (Australian Physiotherapy and Pilates Institute) who teach a rehabilitative and modified style of the traditional exercises, allowing someone of any level to embrace and benefit from practicing Pilates.
I'm certified in Prenatal & Postnatal Pilates and also teach the Reformer. My aim in teaching Pilates is to improve confidence and well-being by helping people to understand and feel in control of their bodies. I adore books and far away places. I'm from West Cork and so naturally spend my free time at the sea, surfing, walking or just soaking up the salty air!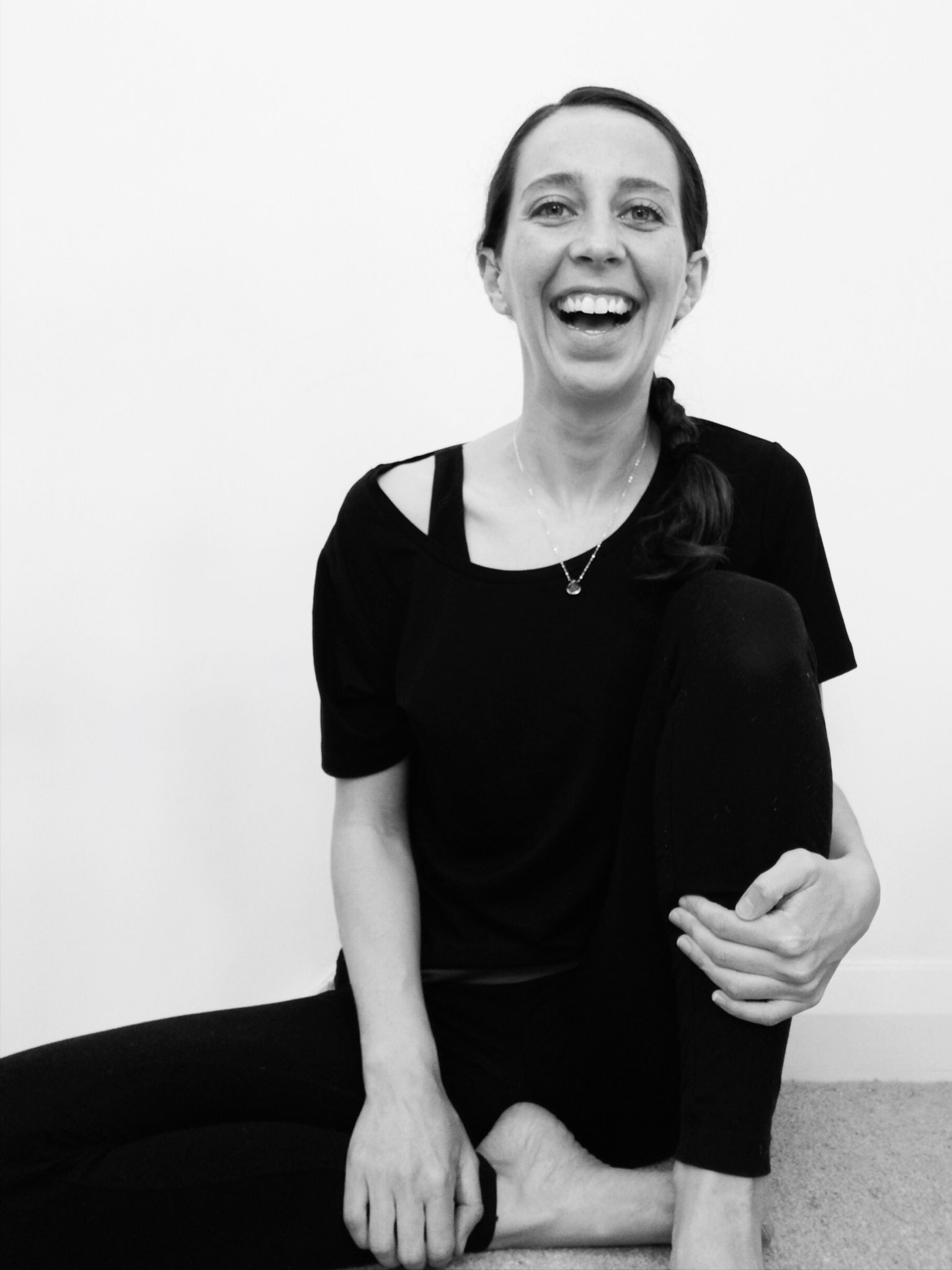 Viktoria Nagyova
Viktoria, originally form Slovakia, moved in 2015 when she got her first job in Ireland. Shortly after she decided to study and qualified as Massage and Beauty therapist. She is currently working as a Therapist in a Cork city centre. and always also interested in various sports, body weight trainings, practicing yoga. Through her role of Massage Therapist, Viktoria started seeking an exercise method, where she could advise and help her clients with aches and pains due mostly to poor posture mostly and lack of core strength,  and she came across the Pilates.
Viktoria did her Mat Pilates Instructor course in 2020/21 with ProFi Fitness Ireland, and immediately fall in love with Pilates Method and it's Principles.
Pilates is form of low-impact exercise that aims to strengthen muscles while improving postural alignment and flexibility. Pilates involve slow, precise movements and breath control.  Viktoria believes that Pilates is a perfect compliment to the Massage therapy and not only that. Pilates brings benefits into all aspects of life.
Viktoria is now also qualified in Reformer Level 1 and 2 with Balance Body. She is currently continuing her education in Pilates method.
In her little free time She loves to practice, travel, discover new places and enjoy simple moments, such as watching a sunset in the beautiful and peaceful landscape of Ireland.
"Let's stretch and strengthen, improve your posture, make your day count! Looking forward to seeing you in each and every class." ☺️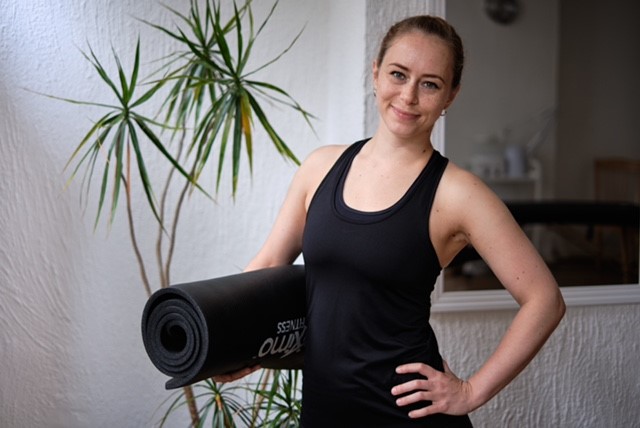 Vera Domingos
I'm Vera grateful with the practice of Pilates which helped me to improve my own health and gives me every day the opportunity to keep learning and working in order to spread my own experience and skills, showing all the benefits of this amazing practice.
I completed the Pilates Mat qualification and Fitness Instructor in Portugal with specialisations in Pilates Pre Natal and Post-Partum, Aqua Pilates and Low Pressure Fitness, also I obtained a specialisation in Pilates for Kids and Teenagers in Madrid, Spain.
I am qualified for Massage Therapy that complements the skills on the holistic therapy in order to be able to provide an environment for relaxation of the body and mind and I am also I am qualified with Yoga and Yoga Instructor certificates issued in Portugal, and in Ireland I was granted Chair Yoga and Reformer Pilates certificates.
At the moment I am finishing the Neuromuscular Therapy course at the National Training Centre.
Every day I feel blessed with the opportunity to learn and work with amazing people that have been crossing through my journey and be able to practice all these amazing activities that bring health, joy and calmness to the body and mind. And always learning and working to be better every day. Gratitude ​